Bernie, I think you're hella cool. I don't care what they say about you eating cameras and car parts.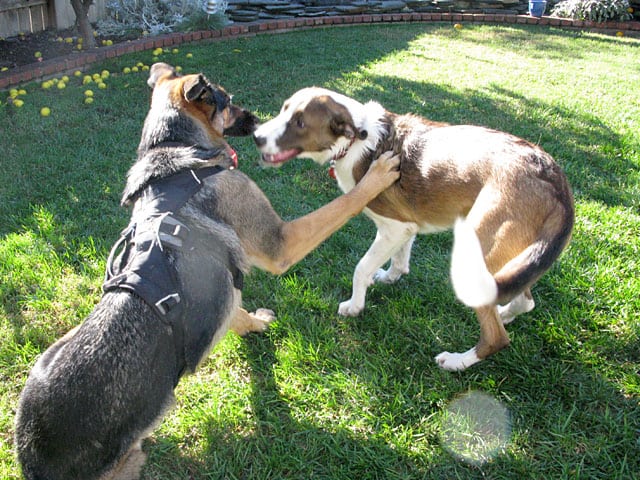 Terrorist or not, you know how to show a dawg a good time. 
When I first met you, I wondered if you had what it takes to keep up with an Oaktown boy like me, you being from the OC and all.
But I gotta say, you've got da fight in ya, and you know how to throw down some dang good moves!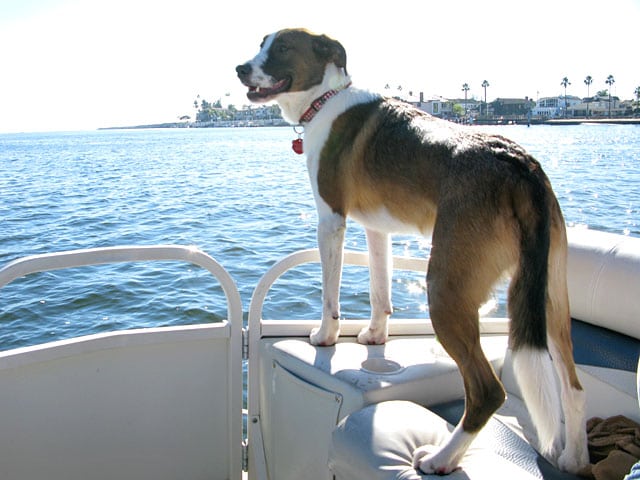 After we wrassled around, I didn't know where we were going, Mom and Dad wouldn't tell me. All I knew is it had something do with water, since they put that stoopid life vest on me.
I hate water. But I wasn't gonna tell you that. Or your sister. No way.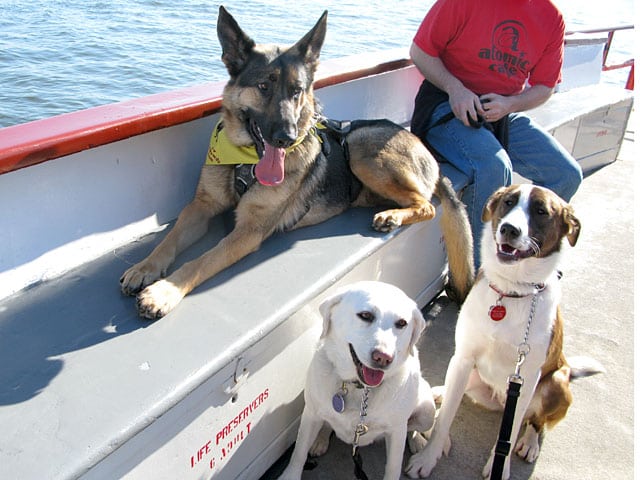 So I get in this little tin can thing in the water, and I goes for it. The can starts to move. Dude, it moved! I'm like "Huh?"
Who wouldda thought that riding in a boat, in water, could be alright. I used to think sailing and water was for sissies, but when I saw you get in there, I knew there had to be somethin to it.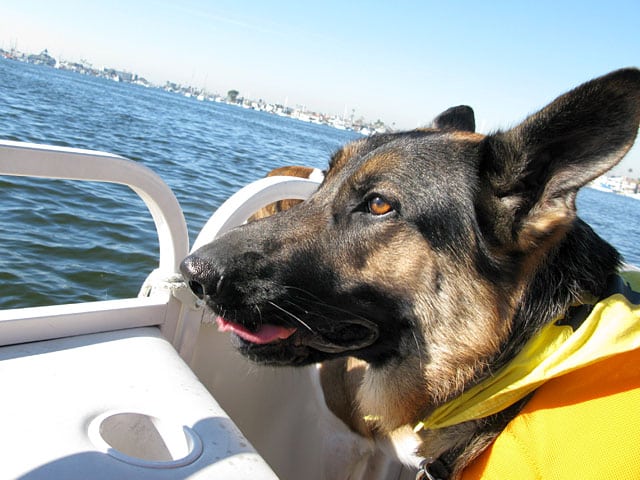 Ah, the salty air. The big birds flying over my head. The dogs who passed by us that we got to yell at.
Man, I 'm tellin' ya, that was RAD!
Thanks for taking me around the OC, Bernie. Oh hey, you too Linda, you're pretty cool for an old girl.
Now Bernie, tell me the truth…what did that camera taste like? You know, my Mom has one exactly like it……