Yipee! No more thorns, no more heat, no more stinky river water. See ya later Texas!
Oh I'm so glad my pawrents came to their senses. We finally left Texas when the heat got to be too much for us. I'm so glad, I was sweatin' it up every day and it wasn't fun with my tongue hanging out all afternoon. Mom kept throwing water on me to cool me off.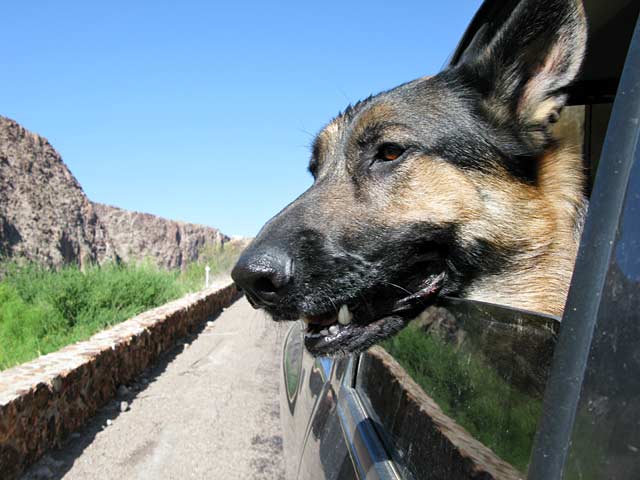 So 1,000 miles later, now we're back in the cool, cool Rocky Mountains at Jerry's Acres. I am SO glad! There's no snow but it's not 99 degrees either. Now, my job is to regulate the Moose that keep coming around. I hate moose but I sure love eating their poo!
I hear that we're going to try to have a Tripawds Pawty on May 19 in Fort Collins. Anyone care to meet me there? I promise I won't bite.