Every dog likes me needs something to do. And when my people are away at work all day long, I have to find something to do. Monitoring squirrels just isn't doing it for me anymore. So the other day, I saw that Mom left a package out. It looked suspicious so I had to inspect it, just like those dogs in the airport and stuff.
Postal Inspector Wyatt at Your Service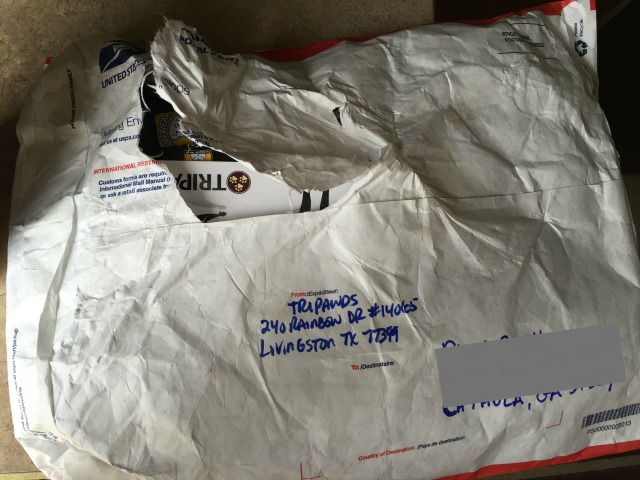 Whew! Good thing there was nothing dangerous inside.
It wasn't too long after that when Mom and Dad said they wanted to go see some stars on their day off. That part I didn't mind, but what made me crazy was they wanted to sleep outside. On. The. Ground!
Ranger Dawg Patrols the Peaks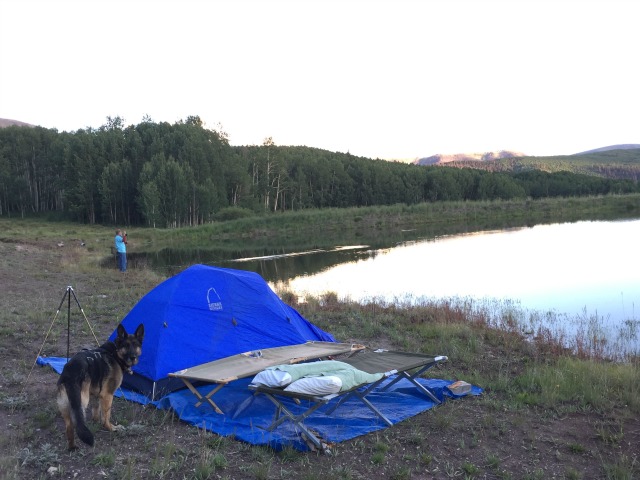 The stars were very pretty but it was so cold. They said something about we were at eleven thousand feet altitude. No wonder I felt a little weird while we camped. I was glad to go home and sleep on my couch again.
My most recent job was as a tour guide. We went to town and they have a river there.
K9 Tour Guide leads the way.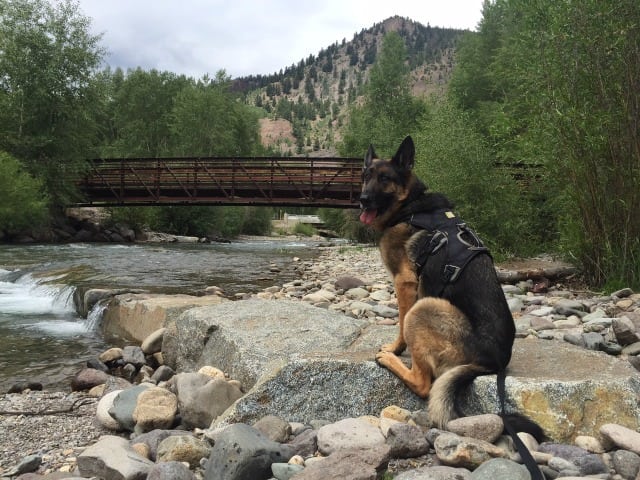 Well, apparently people get lost all the time along that river. There are signs everywhere telling them where to go. Don't they know all they have to do is pay attention?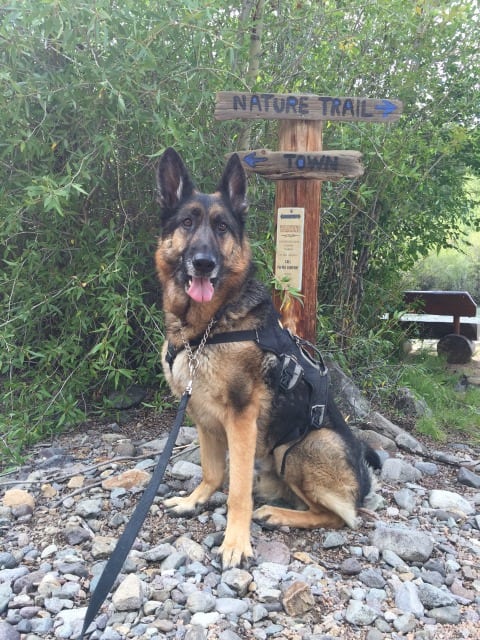 That's OK though, I was hoppy to show humans the way to town.
Now I'm waiting to hear back from the fire department. I applied for a job 'cause I saw their fire station dog does absolutely nothing all day long. Lazy dawg!
Fire Fighter Tripawd Shepherd at Your Command
I'll let you know if I get to put on the uniform. Stay tuned!