Yo! I'm pawtying here in the Colorado mountains where a hot dawg like me can chill out and have fun on this very big occasion. It's my SEVENTH ampuversary! There's so much to do, like swimming and hiking.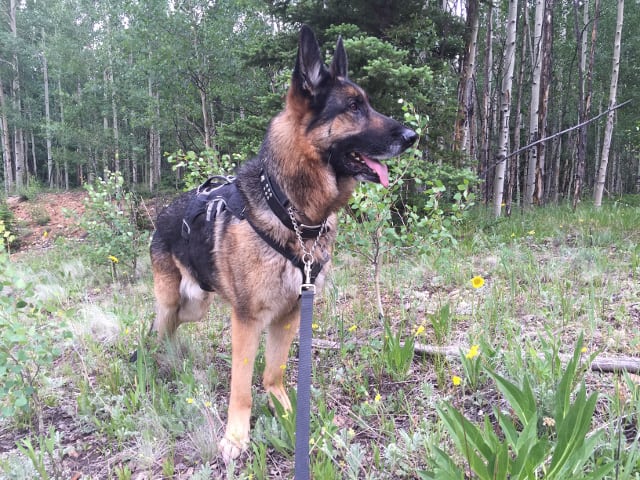 Oh and being in the Fourth of July parade too!
My peeps work at the ranch all summer. When they're gone, I patrol for skwirels and keep an eye on all these loose, unregulated Shelties that run around. That's not the life for me, I'd rather watch from the comfort of my doghouse on wheels.
On hot days (which is like 80 here!) they take me swimming in the ponds. Maybe today we'll go, after all, it's a special day!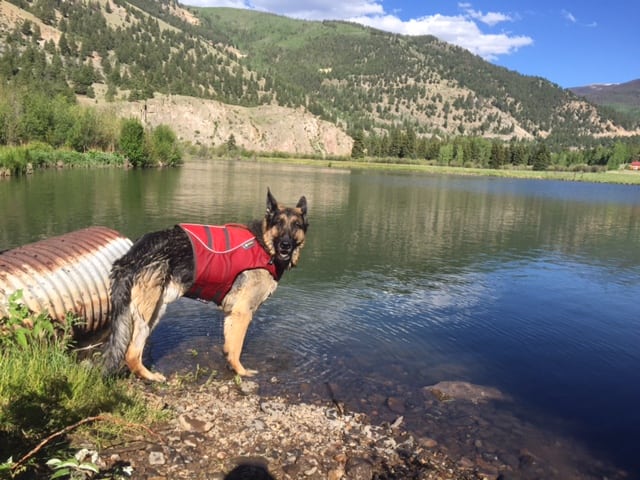 And there you have it. Just like my pal Codie Rae, I'm a July Ampuversary Tripawd. I lost my leg when I was eight months old and said "So what?!"
Today, I'm seven and life is good. I'm a little mellower but rock solid and I love my job as Tripawds Spokesdawg. Who knew when I was chained up in those mean people's yard that I would go on to worldwide fame? Yep, that's meeeee. The one n only Wyatt Ray Dawg.