Wyatt Ray does not want us to end his blog on a sad note. Our fiery Wild Boy was too full of life to allow that to happen. We have a lot more stories to share about him, which we will get to eventually. For now, here are some fun memories that will live in our hearts forever.
Hold On, the Wild Ride has Arrived
You just don't know what a dog has in store for you when you lock eyes, do you? We should have known by the size of his paws that he had big plans for us. Wyatt was an energetic three-legged bolt of lightening who came to us on a mission: to teach us patience, for starters.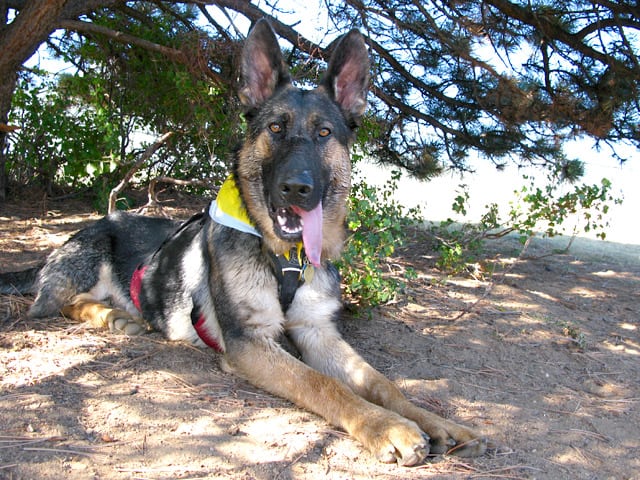 Everything about Wyatt, from his coloring to his fearless attitude about life was the polar opposite of his predecessor, Jerry. From the day we became a pack in 2009, Wyatt made it clear he was his own dog.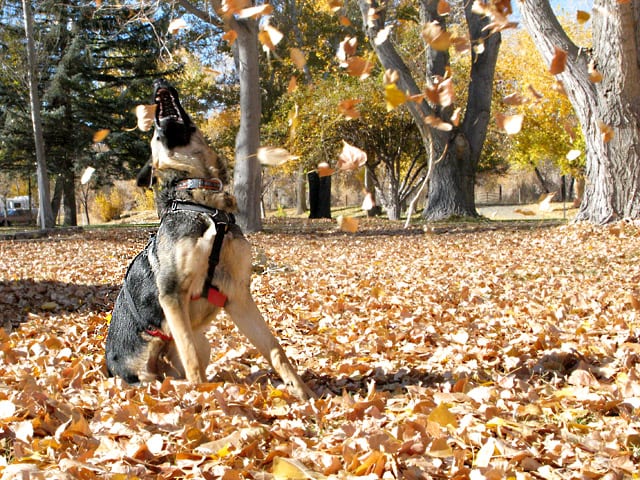 He was feisty, stubborn and full of himself. And who can blame him? He had such a rough start in life. Tied up to a tether, ignored as a puppy and being neglected can do that to a dog. Now he was free to live his destiny as a dog who would make his own impact on the world, and he soaked up every minute of it.
We found a trainer who helped us reign his big attitude in… for a little while anyways. We had no idea that we were the ones in need of training.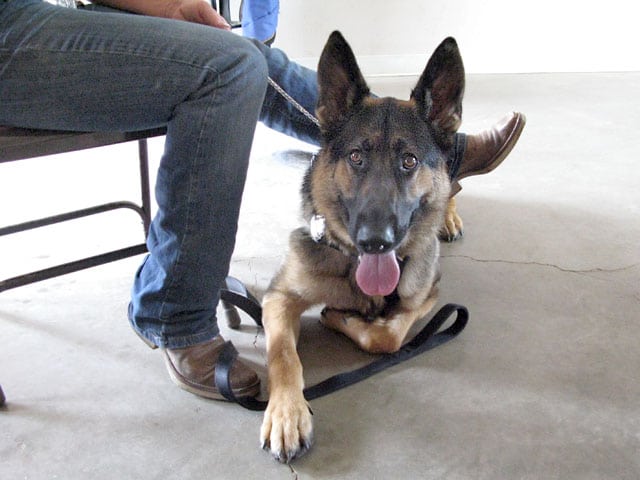 Soon, he started training us. "Let's get one thing straight guys," he would have told us. "I  not Jerry. Oh and by the way, you are now living in my doghouse on wheels."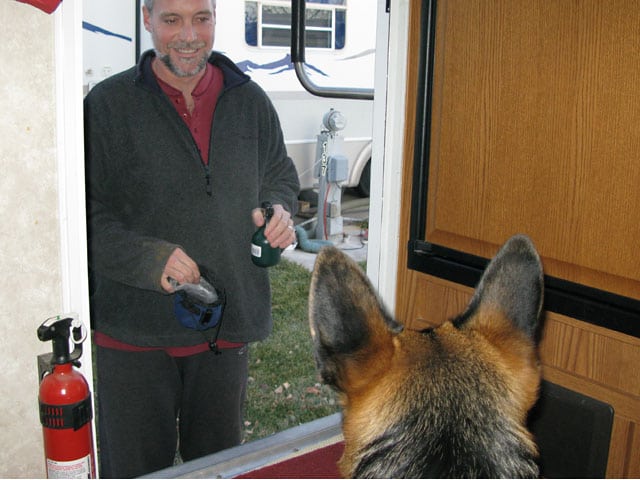 He was the best road dog. Wyatt loved our nomadic life, and knew how to represent when the occasion called for it. Like when Wyatt visited the Alamo with us. He sensed the importance of that landmark, and carried himself in all his German Shepherd glory.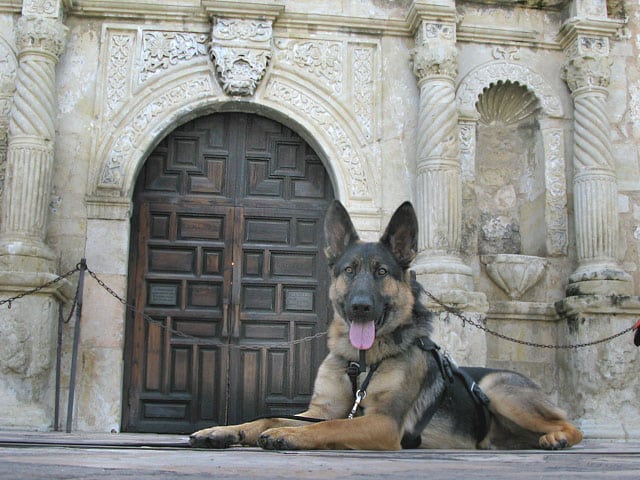 He could be at home in the city or in the wild. Of course, the outdoors is where he really shined.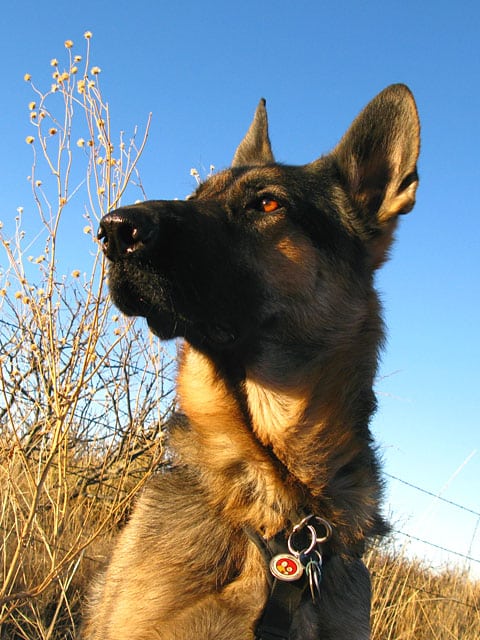 Wyatt could easily make friends when he was a young pup. Here he is with OG Tripawds member, Max.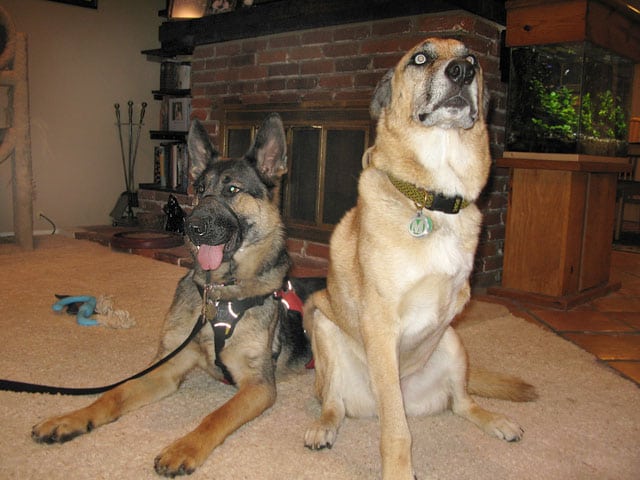 Of course he needed the occasional visit from his Oaktown Pack sister Codie Rae to remind him not to get too full of himself.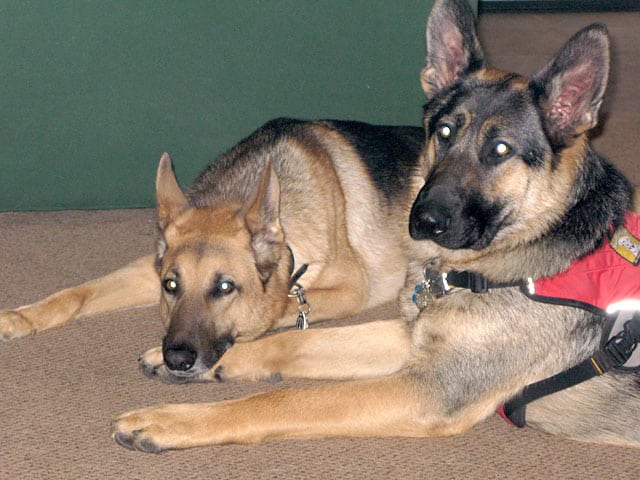 When he met TriPug Maggie at a gathering, our crazy young Wyatt gave her props. He knew a legend was among us.
He had a goofy side that he rarely revealed to others. Wyatt's roll overs were a special gift he would share with us only occasionally, as reminders not to take him too seriously. Our serious protector had a soft side that could melt our hearts in a second.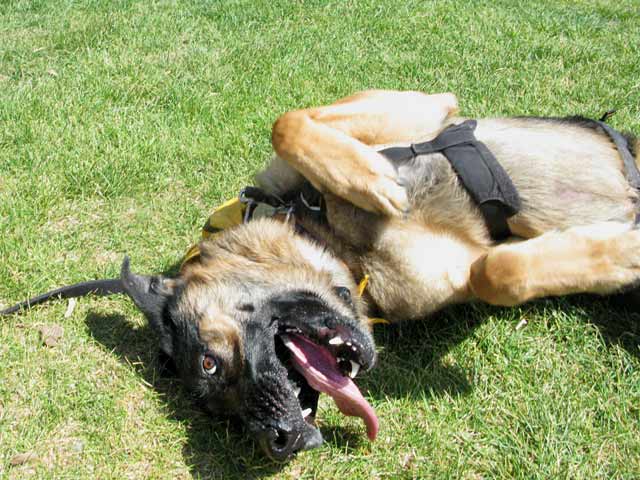 Most other times he was on red alert, sleeping with one eye open and ready for anything. From the mountains of Colorado  . . .
Or in the endless canyonlands of New Mexico . . .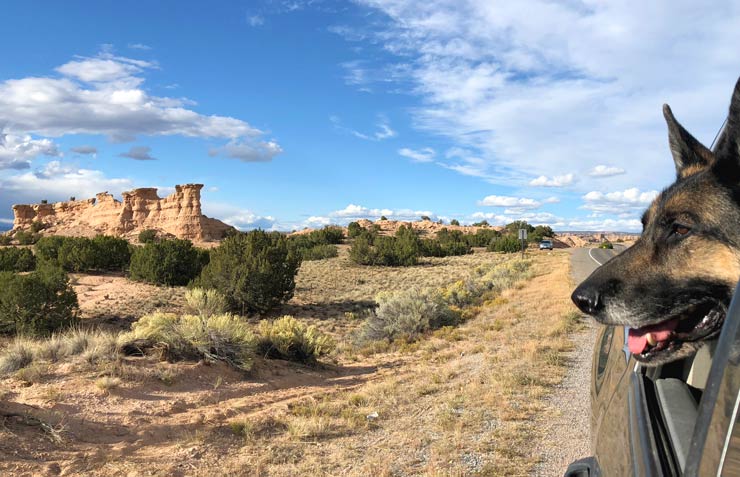 To the Northern California coast where he came into this world . . .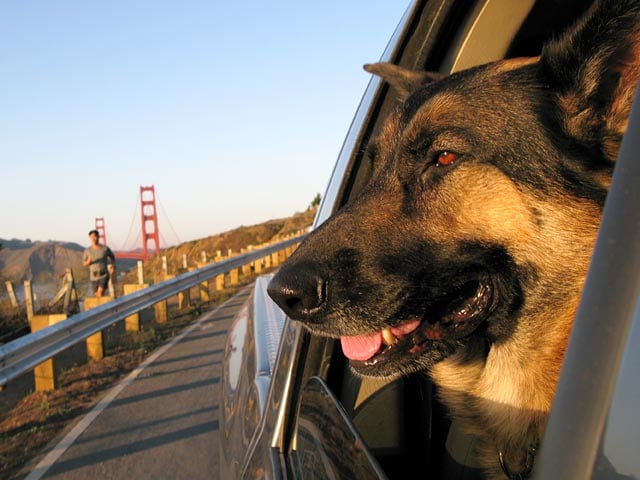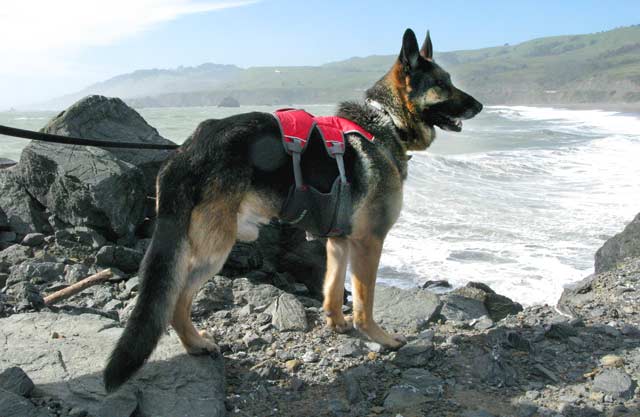 Wyatt had a way of fitting in with the territory. He did his job as Chief Security Officer so well. He  knew when we needed to be protected. We felt safe with him wherever we went, like to the big bad Las Vegas Strip.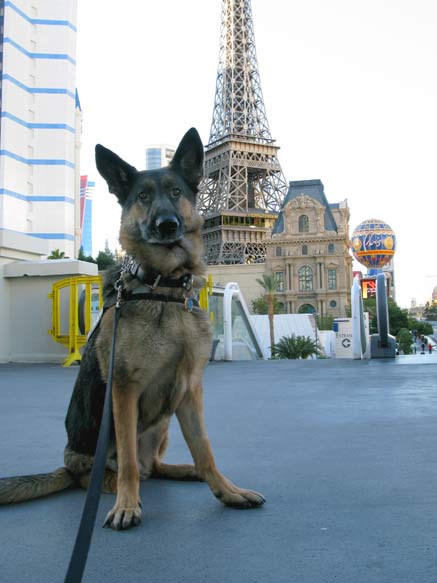 Those big satellite dish ears of his were always tuned into our surroundings.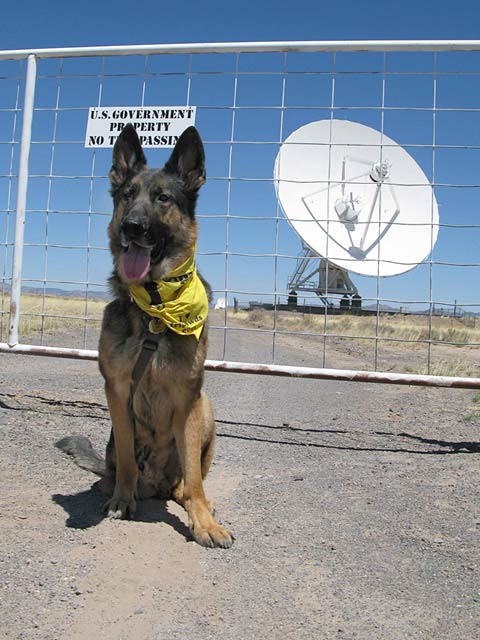 Wyatt also kept us safe from wildlife that would want nothing more than to stomp him. At Jerry's Acres in Colorado, the moose knew when to stay away.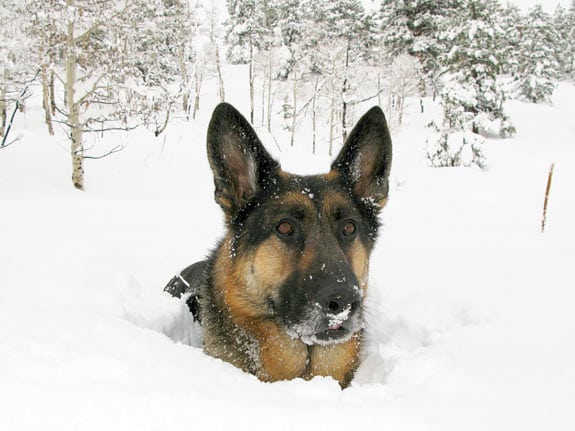 With all of those great qualities, it always baffled us why he would sometimes do dumb things, like eat inappropriate objects. Here he is modeling the tailoring job he did on Jim's denim shorts.
On rare occasions, Wyatt let his guard down enough to just be a dog. When he spent time with his pals, the Odaroloc Sled Dog team, Wyatt stopped being a working dog and switched to play mode.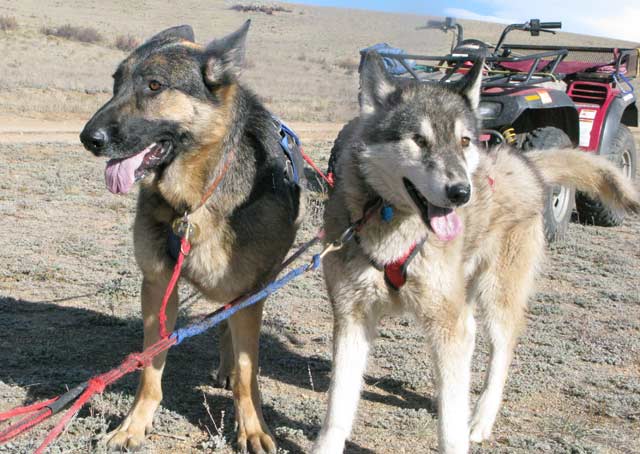 And he could always be counted on to have a good time with Austin Ray, his brother from another mother.
He worked nonstop to represent Tripawds, never once complained about all the gear and food we brought to him for testing. He seemed to like showing the world that while Tripawds are capable of most anything, it takes hard work to keep up strength and stamina to do it.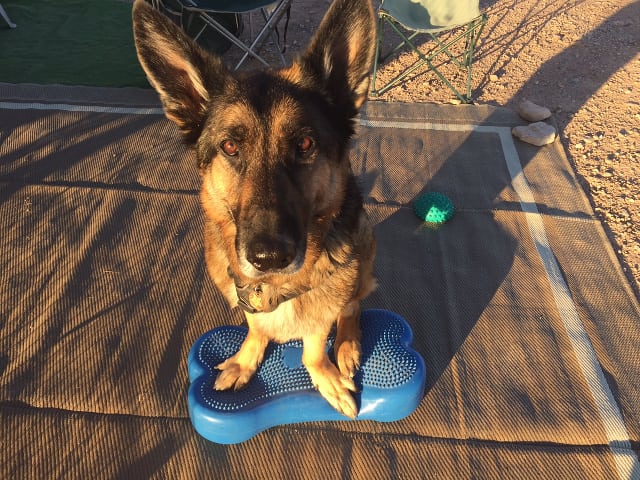 His aging was inevitable. But the puppy spirit inside him never faded. Our boy got older, but he was always young at heart. Setting him free was the hardest thing we ever faced.
And through it all, he stole our hearts. The last twelve years with Wyatt were filled with unforgettable times and the challenge of learning to accept him for who he was, and what we needed to become in order to be good parents to him.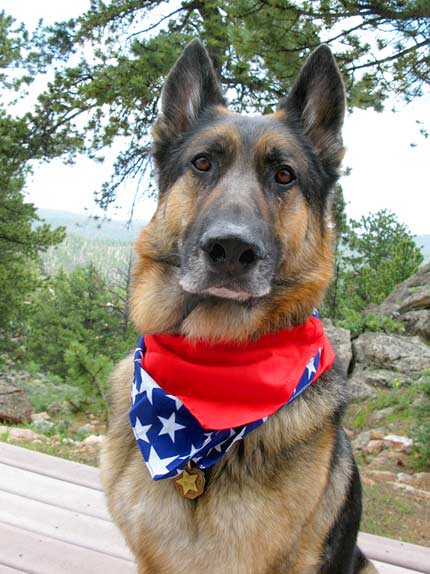 We had it easy with easygoing Jerry. Not so much with Wyatt. He was certainly his own dog and never tolerated living in anyone else's shadow. We were reminded recently about what a wise Tripawds member once said:
"We don't get the dog we want, we get the dog we need."
Apparently Wyatt was just what we needed. We never gave up on him, and he didn't give up on us. Thank you buddy.
Thank you for all the crazy times, wild boy. We are grateful for all the crazy, messy, joyful, loud and embarrassing situations we found ourselves in with you.
You had an unconventional way of sharing the wisdom of dogs with us, but we hope you think we did alright in learning from you.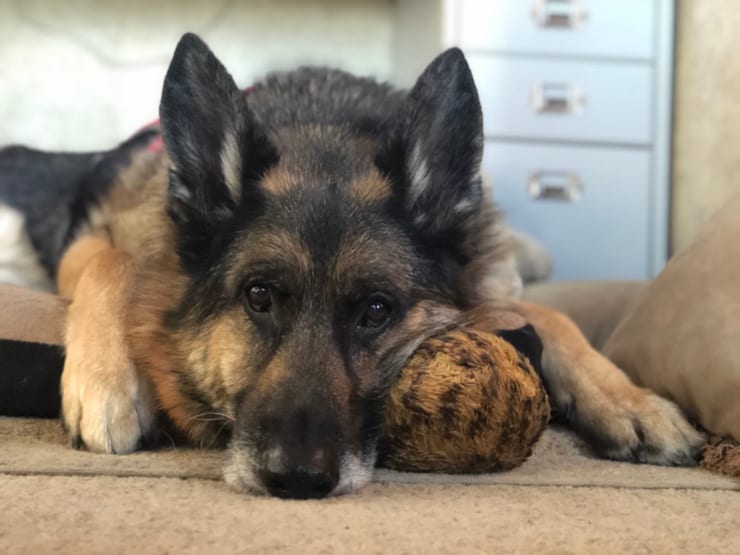 Life is too quiet and tame now. You are missed more than you'll ever know.