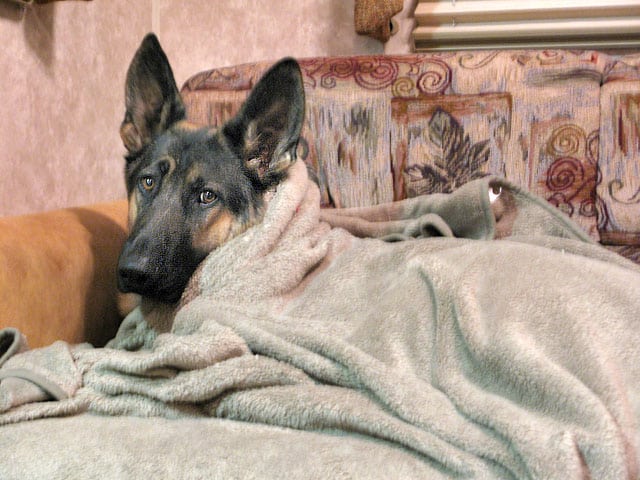 Mom and Dad said I couldn't get on the furniture at home, not even the bed. They said I haven't earned that privlige yet. I'm not sure what that means.
But when we moved into the big doghouse on wheels, Dad said I could get on the couch if I wanted to. The couch is the only place where I can see out the window, and I like to see who's going by. It's my job, you know.
Here at the RV park in Nevada, there's lots of peeps going by. The neighbor lady has two cranky old girldogs who sit outside all day and bark all the time. So I sit up here, and tell them who's boss of this doghouse. I'll be here until Christmas. It should be fun showing them who's king around here.
The couch is waaaay more comfortable than my crate. I think I like this thing they call RVing.
But Dad says I still can't get on the bed.