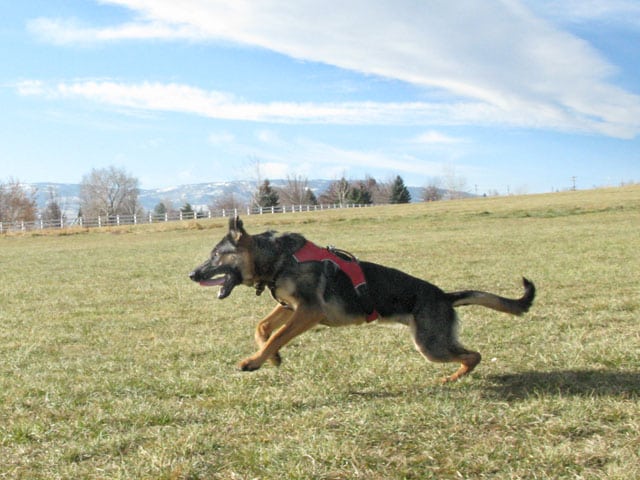 It is often asked in the discussion forums how we tripawd dogs do at the dog park. Well, before we left Fernley, NV I got to go to the biggest dog park I've ever seen in Reno.
There was about 20 acres to run around, but I chose to keep playing in one spot with this cute gal dog I met…
Dipper was a big girl who liked to play ruff. We took turns being Alpha, and had lots of fun. I got really good and tired, so my peeps could trust me alone in the truck while they enjoyed a long buffet brunch. I was sacked out the whole time and didn't feel like doing any damage. But they didn't even bring me any leftovers!