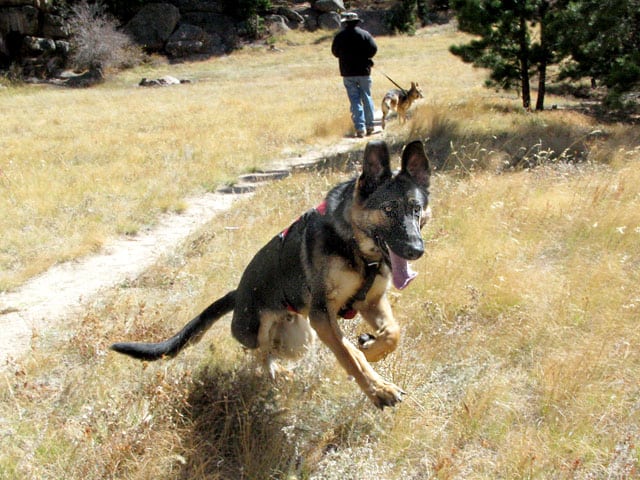 This thing called a recession is really hurting my shelter dog friends. Today, we got really sad when we heard that the good people at Camp Wolfgang, a German Shepherd Rescue near Dallas, Texas, are closing because they're out of money.
The dog blog "Leaving Our Mark" posted that:
"The non-profit rescue group, located in Ennis, TX, is suffering budget shortfalls and is closing Oct. 30, 2009. While Camp Wolfgang primarily rescues German shepherds, there are also many other breeds, including a significant number of Rottweilers.
Sadly, there are nearly 200 dogs in the rescue and it is being reported that the dogs who are not adopted by month's end will be moved to high-kill shelters, or euthanized. People throughout Texas and nearby states who are considering a new dog should consider adopting from a rescue.
Local rescues are trying to help Camp Wolfgang, but there is limited space. Every dog that is adopted out (from any Texas rescue) creates an opening for an at-risk dog at Camp Wolfgang. If you are able to foster a dog, please consider doing so now.
If you live in the area and are able to help one of these dogs, please contact the Kennel Master, Leisha Livengood at 214-755-1627."
Please run as fast as you can and spread the word or adopt one of these dogs today. Camp Wolfgang needs you now more than ever.