Some people might say that German Shepherds aren't the friendliest dogs in the world. Yeah, it's a Lab Lab Lab world sometimes.
But those humans who really understand our breed, appreciate our discriminating taste in people. They don't look at us as "aloof" but rather careful about who we open our paws out to. Rescue dawgs like me are even choosier.
Not just anypawdy can be our friend, you have to have that little something. You know, like no fear of big dawgs to start.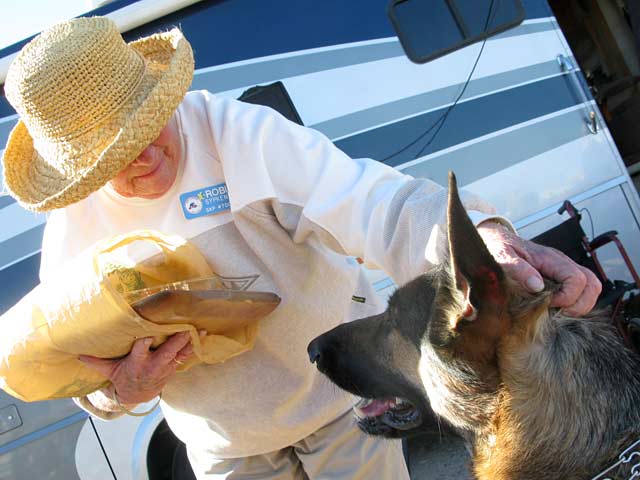 Treats also help.