Hey all you Wyatt Ray Dawg posse! I'm so dang behind in letting you know where I've been and what I've done. I'm sure you've all just been waiting to find out what I've been up to, haven't you?
There's so much to tell, here are some of the good times I had between Washington and California. Stay tuned for Pawt 2…the Tripawds Pawty in Northern Cali!
Pawty in Puyallup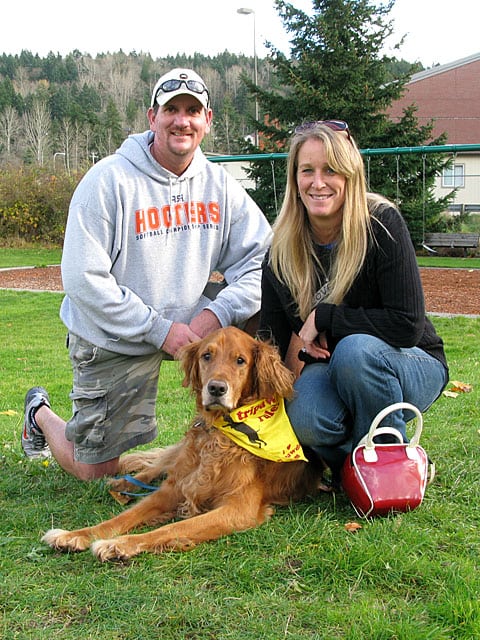 The Tripawds pawty in Puyallup Washington was a BLAST! Although Lincoln's peeps were cool, Lincoln didn't care for my barkin.
Sammy was a cool pup. He's a talker like me, only I think he was mostly telling me to shut up.
I talk too much for him I guess.
Whatever dude!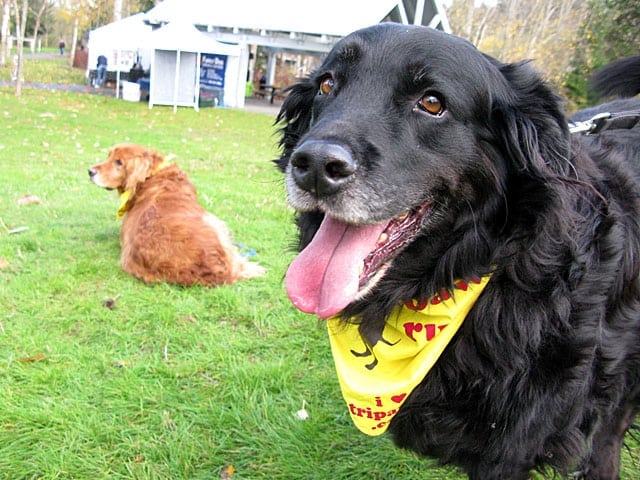 Sammy and Lincoln got along good. I think because they've met at other Puyallup pawties before.
Can't please everyone I guess.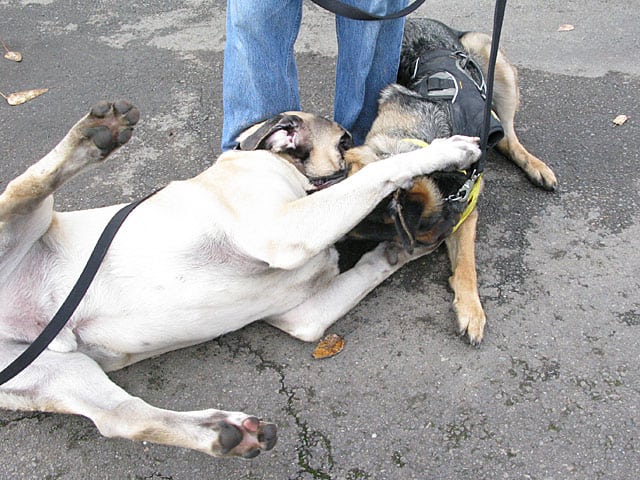 But when Julian (Dr. Pam's dawg) got there, that's when things got really rowdy! I wish all dawgs were like Julian, he's my kinda friend.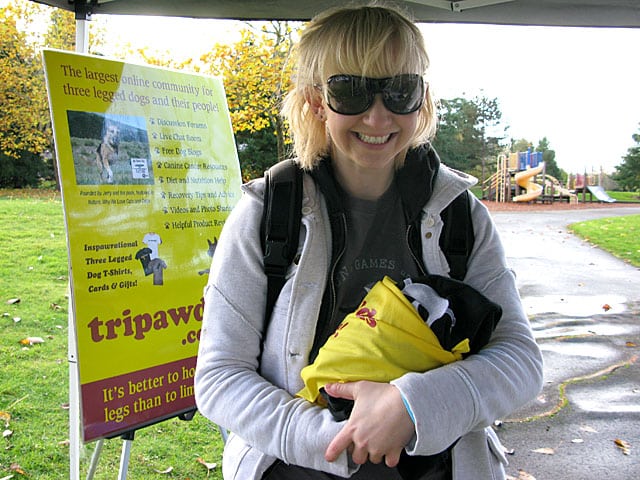 This really nice girl named Laura brought what she said was her dog-in-a-box, aka, the World's Only Invisible Tripawd, Captain Jack. I don't get how she fit a dog in a box or why he wouldn't come out to play, but that's alright. I was busy barkin and rollin around with Julian.


Then, as many of you know, I met James the Poodle! He's a cool old guy, I behaved myself around him, because well, I really just didn't want to get too close. I knew there was a lion in that little Poodle body just waitin' to swat at me if I got wild around him!
The No Fence Good Dawg Park in Portland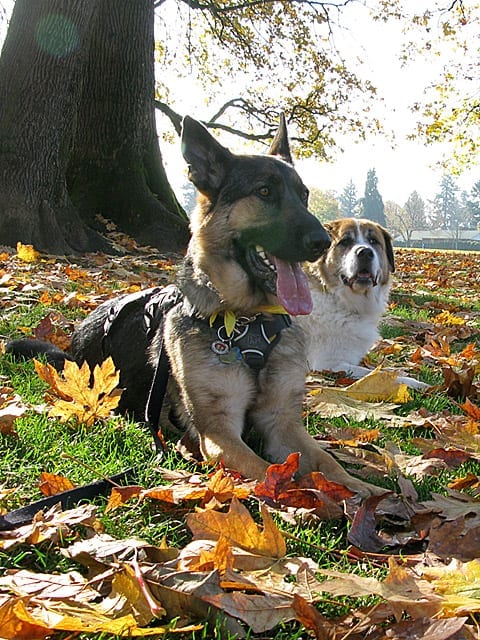 After Puyallup (had to have Mom spell that for me, that's a tuff one), we went to Portland where I got to meet Indi! She is the world famous three legged Saint Bernard, and she was alright.
She let me bark in her face and didn't mind one bit. We played a little but not too much becuase Indi took us to a dog park that didn't have a fence, and Mom and Dad wouldn't let me run around.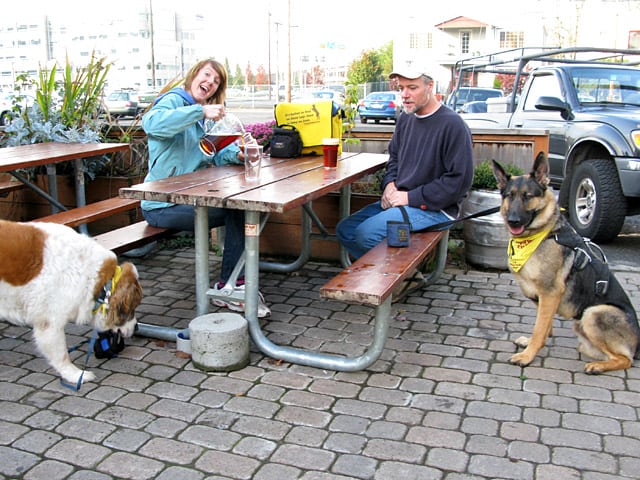 A dog park without a fence? Huh?
Mom says that it was "The Good Dog Park" and that since I'm still learnin' how to be a good dawg, I couldn't contain myself enough without a fence. It was leash play for me only.
But that's OK, cuz then we went to have beers at the Lucky Lab Brewery in Portland. Mom, Dad and Indi's Mom Raina, and Indi of course, all sat outside in the freezin' cold just so we could all pawty together! Is that puppy love or what?


Following the Legend of Jerry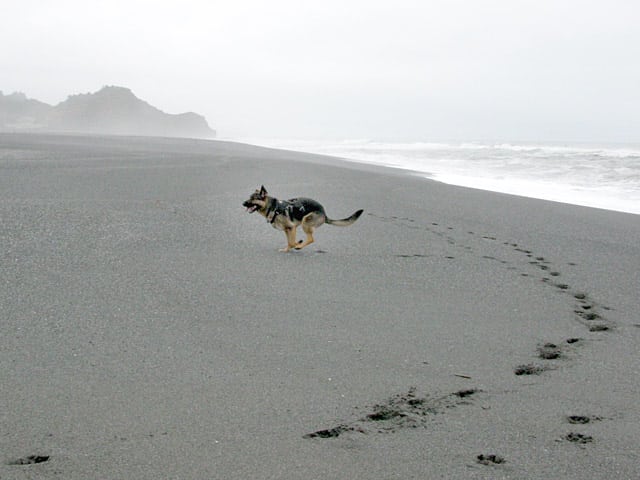 I really liked driving to the ocean, since I don't get to see it too much. I think I've only seen it once before. There's water there, which I don't like at all, but I dig the sand and running with kelp in my mouth! Something about that fresh air just makes me go wild!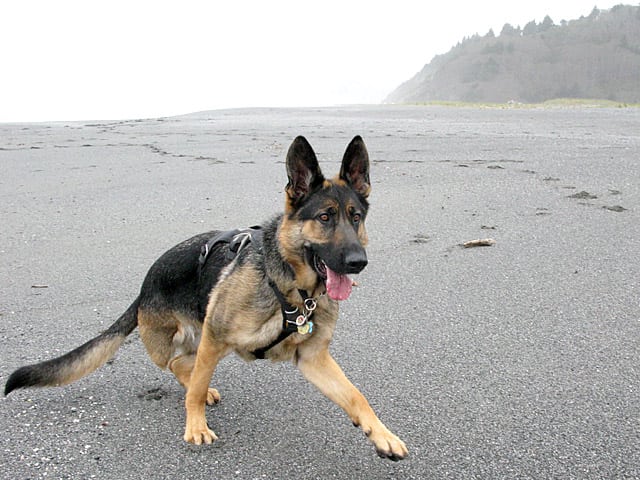 We drove to Eureka, where the world famous Spirit Jerry G. Dawg was born and lived with Mom and Dad for a long time. That was cool seeing where he got to pawty and hang out, like in the big trees. Man, I never see trees like that!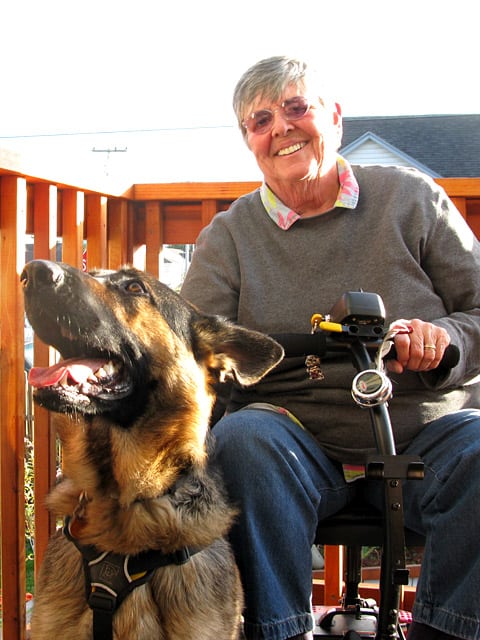 Even though I sometimes hate how all I hear is what a great dawg he was, I know I wouldn't be part of Tripawds if it wasn't for him. Thanks Jerry.
So anyhow, we go to see Jerry's friends, like Diane here, who runs the doggie daycare where Jerry used to go all the time. Jerry really liked daycare, they say. Not me. I hate being confined, I want to roam and run free!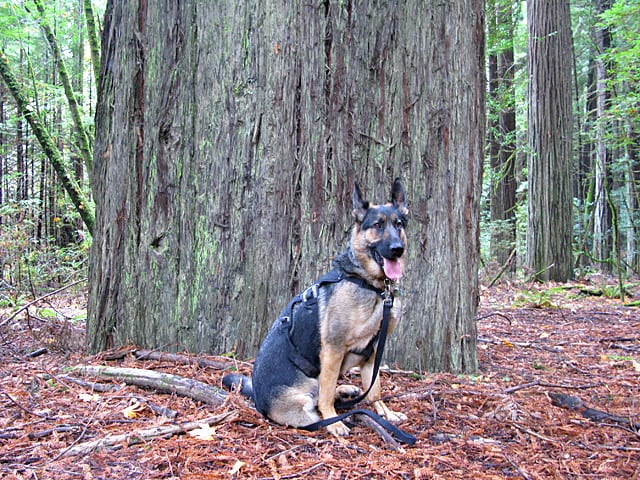 After Eureka, we went down south to see the NorCal Tripawds crew. Stay tuned, I'll tell you about that in a sec. It's intermission, go grab yourself a brewski and come on back for more good times!