Oh little Rhys, look, I promise, I won't hurt you. You're just so furry and fluffy, you remind me of my stuffies! I just want to use you as a chew toy!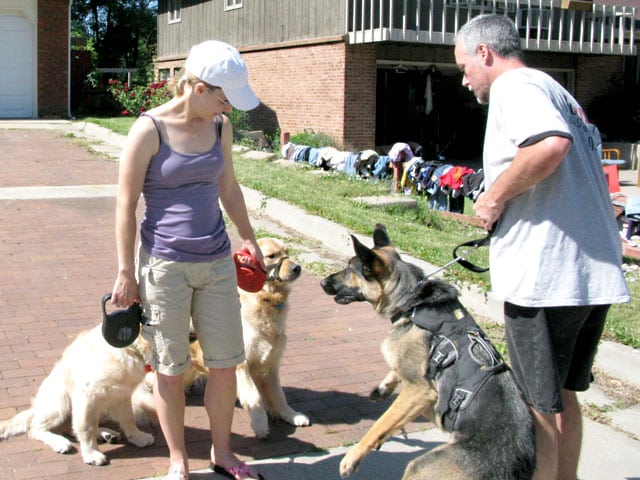 Oh, don't get offended, come on, don't hide behind your Mom. Trust me, it's nothing pawsonal.
I do it to all of the small dogs in the park, you know, the ones who are lovers and not fighters, the ones who don't want to wrestle and bite me on the neck?
Your Mom is pretty cool for bringing you around, not once, but twice! I'm glad she's not afraid of my extroverted pawsonality. So are my pawrents.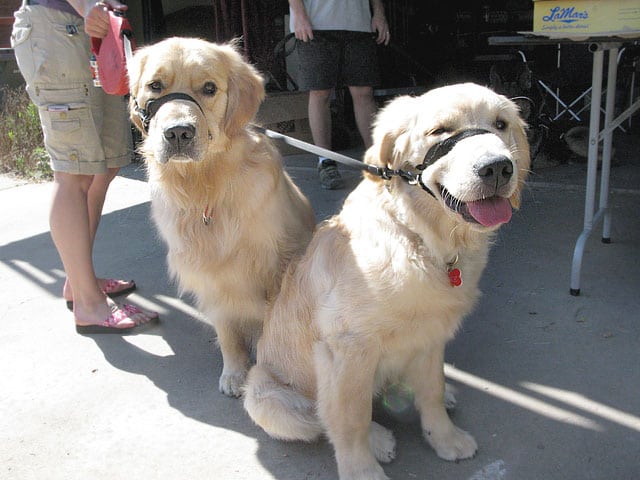 Rhys, did you notice I don't try to chew on your big brother Dillon like I do to you? I never got to meet Spirit Peyton, but something tells me he and I would've gotten along great.
Little Puppy Lesson for the Day: Here's a tip for you kiddo; stand tall like Dillon, and bruisers like me will leave you alone!
Uh oh. Mom says I have no bidness teaching you how to be a dog, when I can't even control myself. I better shut up now, or she's never going to let me go to the dog park or play with you again!
Later dude.